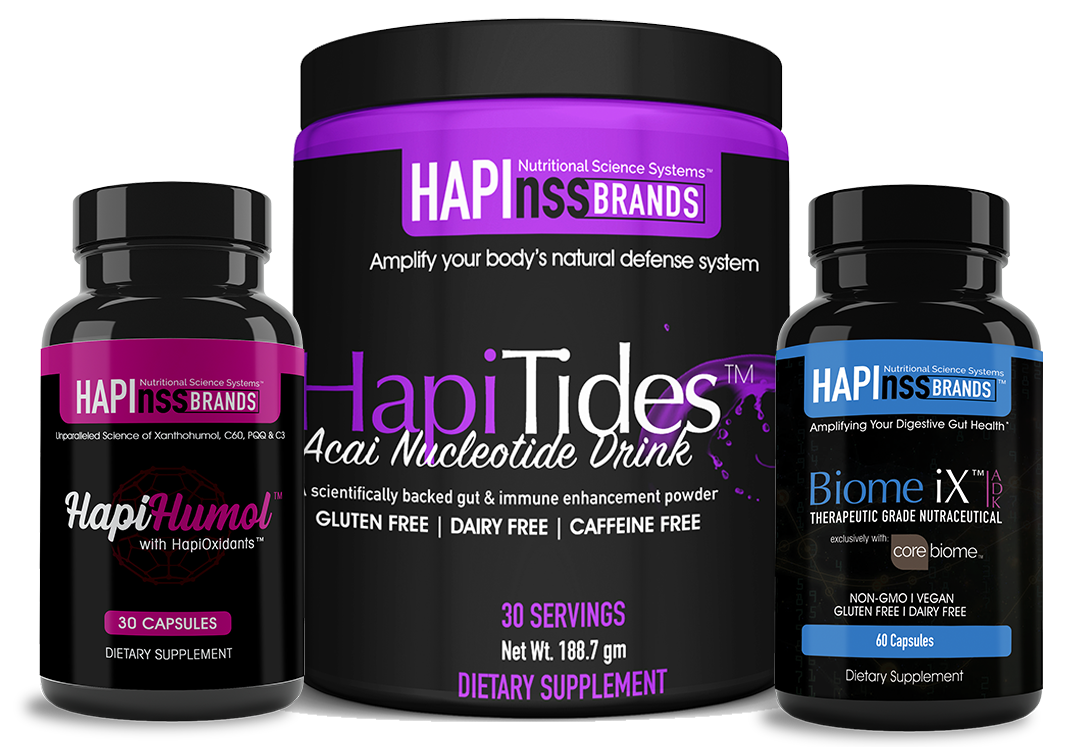 Health and wellness begins in the gut. This core area known as the Microbiome ... Read More
Includes Biome iX™, HapiTides™ avaiable in three flavors (Citrus, Acai, Chocolate) and the new HapiHumol™... Nucleotides offer excellent immune support... Read More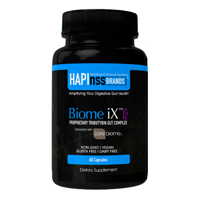 The first product of its kind that hacks your system to get gut healing SCFAs into your GI tract for... Read More
including butyrate, are produced by friendly gut bacteria ...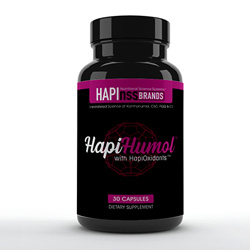 Our HapiOxidantsTM is a quartet of antioxidants that include the most powerful antioxidants known to man; Xanthohumol, C60, PQQ, and C3. The importance of antioxidants in your body's... Read More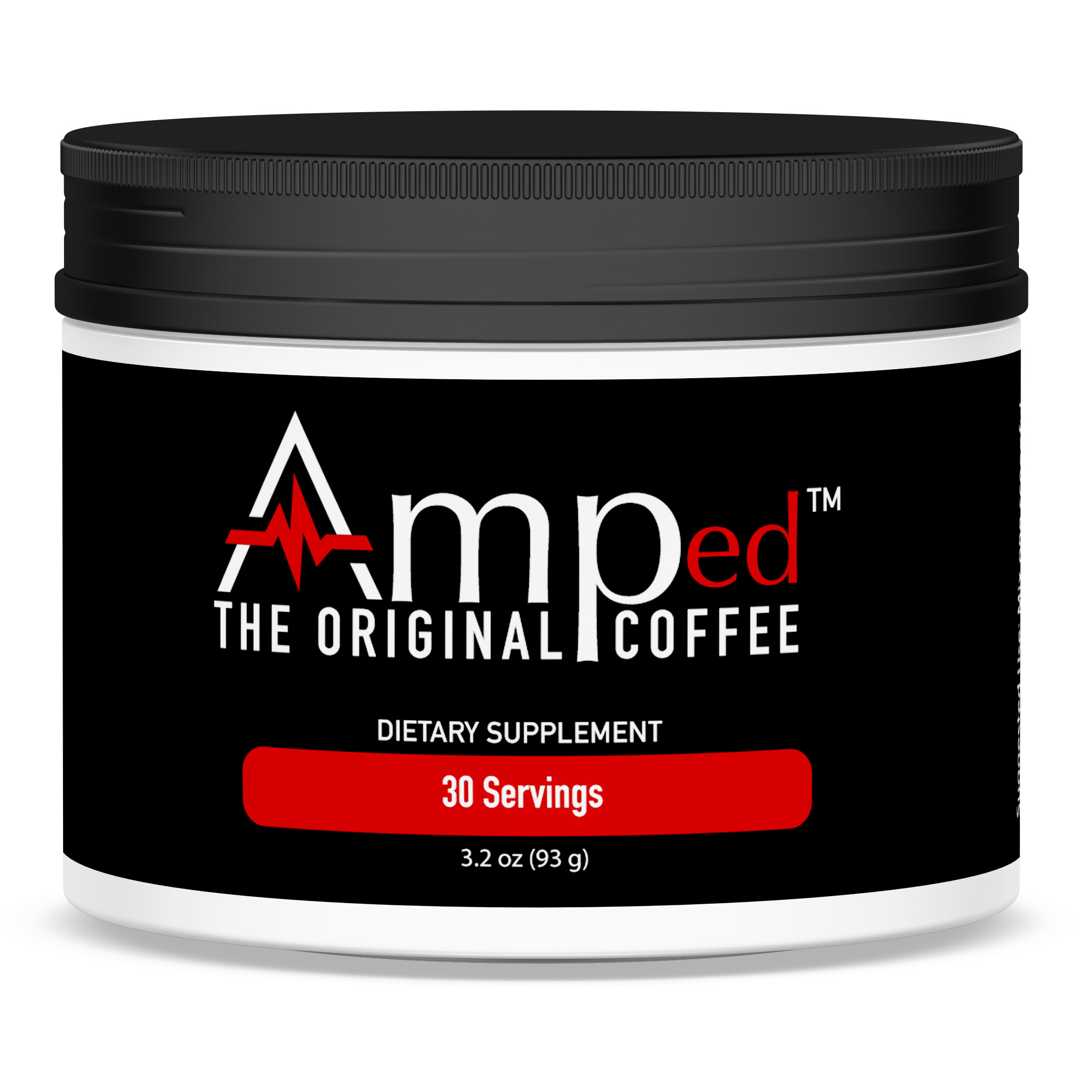 Amped Coffee
Our trademarked 2amino5™ is part of a proprietary coffee blend that consists of 2 aminos and a stack of 5 unique extracts which... Read More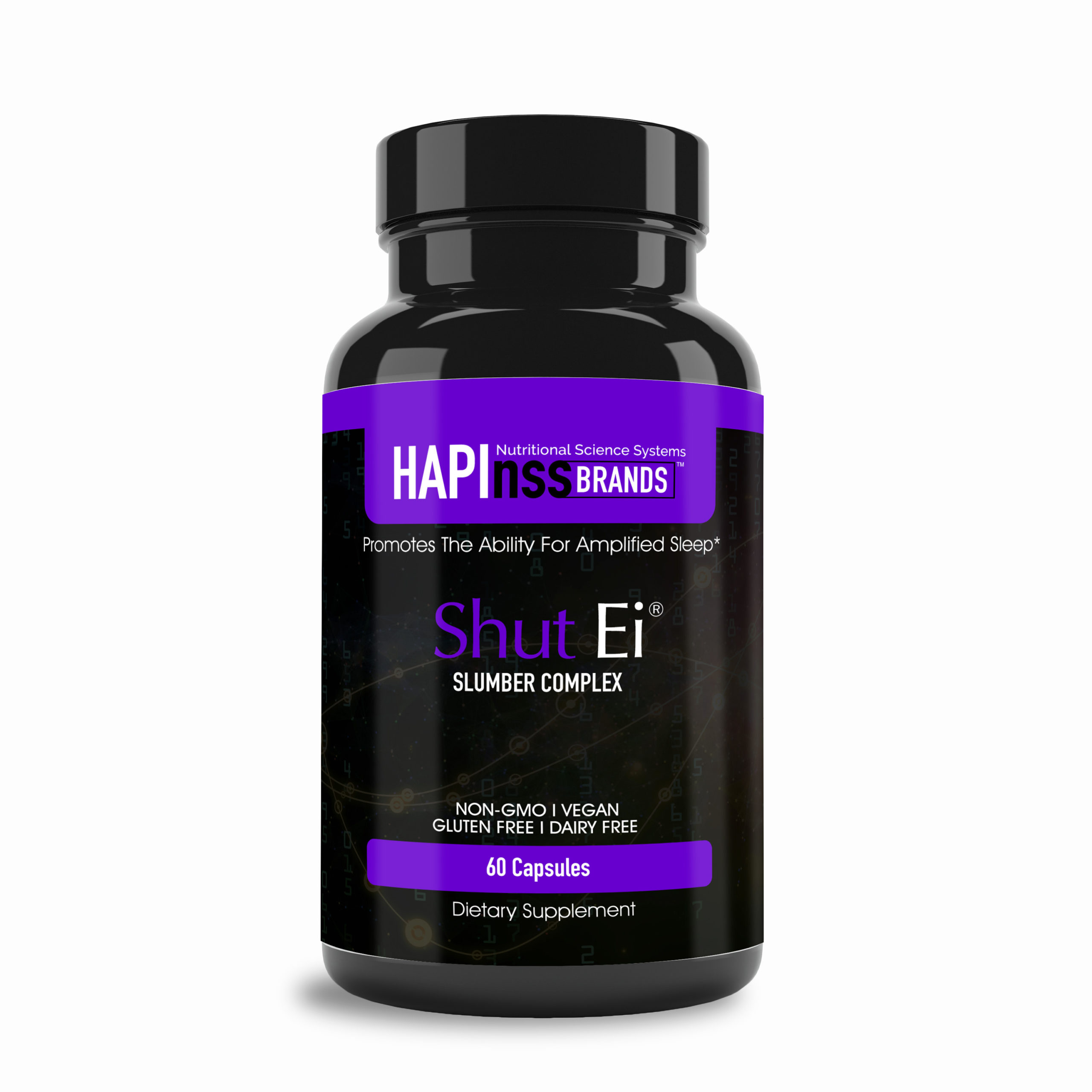 Shut Ei Slumber Complex is an all-natural sleep aid designed to get you the most restful sleep READ MORE... Shut Ei's potent natural formula is a logical choice READ MORE...
Shop Healthy Gut Products

Digestive Health with the next great movement in gut health is POSTBIOTIC. Pre and probiotic is yesterday's news. Today it's about postbiotics, the next generation of microbiome health... Read More
GUT / BRAIN AXIS
... recent studies show that your brain affects your gut health and your gut may even affect your brain health. The communication system between your gut and brain is called the gut-brain axis. Learn More and JOIN OUR TEAM